Mirror is a decorative element of a house that can provide relief and bright effects in a room. Not only that, according to Feng Shui science, the placement of mirrors in the house can also have positive and negative impacts.
Mirror Decor To Give Glam and Luxury Looks
A display decoration at home or apartment units will look more perfect and charming with the presence of mirror wall decor. With the right placement, a mirror will definitely bring a positive effect on the house interior. For that, it is very important to understand which area for putting a mirror, starting from the foyer to the bedroom.

In this article, we'll identify where would be the perfect places to put on a mirror wall decorations to brighten up your space and some tips for bringing positive energy by placing a mirror decor properly!
1. At the Foyer or Entryway
By putting a mirror decoration at the entrance area, as the door opens you can feel a bright and roomy impression in one house.
You can always place a medium-sized, round or rectangular shaped mirror on a console table to perfect the look. 
In addition, you can also check on your appearances before and after leaving the house! 

2. At the Living Room
This area could be very interesting when decorated with several small sized mirrors displayed on the wall. You can design a beautiful decorative mirror gallery so that it gives a good Feng Shui as well.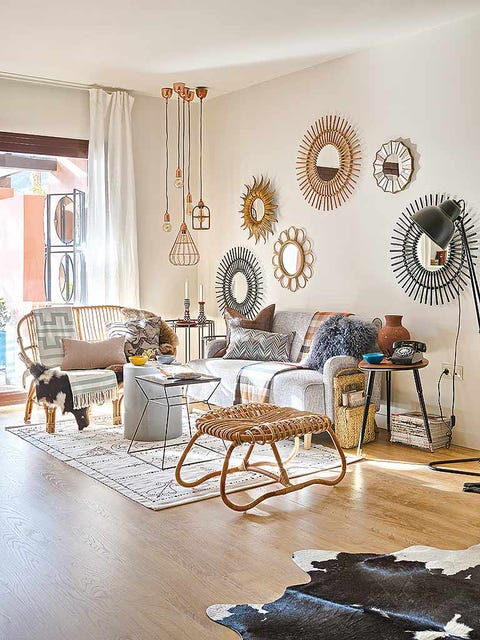 3. In the Bathroom
Almost every house displays a mirror in the bathroom. According to the Feng Shui belief, the bigger the mirror placed the better. 
Its presence is believed to make the room look cleaner and reflect fresh light throughout the room.
4. In the Bedroom
It is always a nice touch to place a mirror in the bedroom. A long-sized minimalist floor mirror in the corner of the room or by the side of the dressing table. It could be a functional mirror as well to check your appearances before you start your daily activity.